When romance is in the air, it can easily set the mood for a wonderful outing. Gifts can show one's affections and feelings toward the other. What better gift than one that can make more of a romantic mood. Romance novels can do just that, helping your significant other see the fun and drama in another relationship through the pages of a book. They will feel great knowing that you provided such a thrilling gift. Here are some great romantic novels that are sure to excite your significant other.
Curvy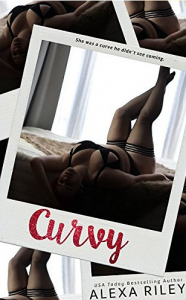 Take a journey into a romantic twist that will have her on the edge of her seat. This novel travels into a world of obsession and love that will keep your loved one interested from page turn to page turn. The book follows Cali Carr and Flynn Long as they embark on a twisted reality that sparks intense feelings. Cali Carr has had a long full-figured modeling career but when she takes on one of her last jobs she feels strange. Flynn Long sees her and instantly seems to fall in love. Is there such thing as love at first sight though? Or is it lust? You and your partner can find out as this man falls for her curves and her feel, in Curvy.
Ghost Gifts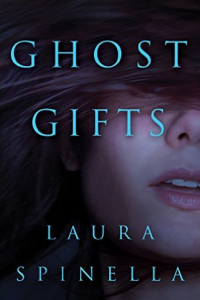 If your lover wants a story with an interesting back story and a deep passion that ignites, this may be for her. This novel takes on a different approach with a woman who has a hidden gift. Aubrey Ellis can hear the dead and wants to have a normal life for once. Thanks to her ability her marriage was ruined. When she gets assigned to a story about a murder that happened a year ago she then investigates into a deep dark world that she does not know what to expect at every corner. She discovers a young woman's skeletal remains and because of this, crosses paths with Levi St John. She joins the continuation of the investigation, knowing that she might come into contact with the deceased woman. While this investigation happens and she reveals dark, twisted facts, a passion is created, making her life that much more complicated.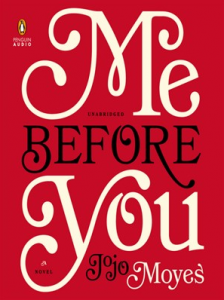 This story can be relatable and shows how two individuals can meet, and sparks can fly without them ever having anything in common. Unlike the story above, Louisa Clark has an ordinary life. She has a close-knit family and steady boyfriend. She takes on a job working for Will Traynor, who suffered injuries from an accident that has caused him to be wheelchair bound. Before this tragic accident, he was outgoing, traveled and participated in various extreme sports. Louisa sees that he is moody and bossy, but doesn't let this phase her. Knowing his situation, she sets a goal to show him that life is worth living. This love novel travels deep to the rushing question of what true love really is; exploring the world of two people who didn't have common goals.
Conclusion
What is love? A romantic novel can explore into this deeply, and the both of you can come to your own conclusion. Give her a gift of love with books. This present is truly a way to expand the mind and create new romantic moments.