Romantic Gift Ideas for him
Whether it be Valentine's Day, your wedding anniversary or anniversary of first meeting, the birth of your child or an occasion where you spontaneously want to express your affection and gratitude to your beloved, buying presents for your man can feel difficult as you want to be certain that you've chosen the right gift, but it doesn't need to be tricky. Be as romantic as you like and make it a surprise. He will love you for it. Below are a few ideas to help you out. Of course you can always check the unique anniversary gift ideas for husbands at silveranniversarygifts.co.uk and ease your task but if you want something even more personal then read below.
Food, glorious food!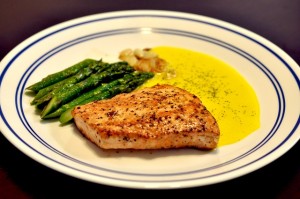 "The way to a man's heart is through his stomach." is an old saying and many will say that it is true! Cooking a meal for your boyfriend shows you care. Whether it is a pan-seared steak with crispy roasted potatoes or a vegetarian vindaloo, he will be impressed that you have cared to remember his favourite foods and the effort you have made to prepare this meal for him.
If you haven't the time or the skill to cook his favourite meal, you can buy in a meal or take him out to his favourite restaurant. Come home to a box of fresh strawberries with a bowl of melted chocolate as a dip as a tempting treat that can lead to fun and frolics.
If you want to prepare something in advance of the day, bake him some cookies as a treat. You can buy jars of cookie mix with all the ingredients and instructions that you need. For fun in the kitchen, you can make the cookies together
If music be the food of love, play on
A personalised and meaningful gift that is good for those on a budget, is a collection of songs you can put together that are significant to your relationship. You don't need many songs, up to twelve should be fine. You can have a song for every week, month or year you have been together. Burn your creation onto a CD for a tangible gift, or send him a digital play-list for him to download onto his smart phone. If you have one, include 'your' song. If not, include a handful of potential options onto the list.
Love letter, straight from the heart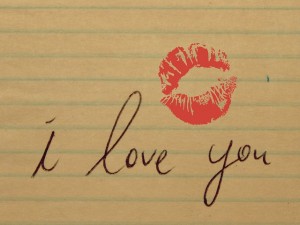 Write him a poem or a love letter. You might tell him you love him and send him little SMS messages, but it's nice to have a physical object outlining how you feel that he can revisit and read whenever he wants. Pick some nice paper and write it out in your own handwriting for added sentiment. Put your talents to use with a poem – this can be funny and flirty or write out your feelings in prose. If you struggle to find the words, borrow from the experts: Elizabeth Barret Browning "How Do I Love Thee? Let me Count the Ways" is a good starting point. Or borrow the lyrics from one of your favourite love songs.
A gift basket
Over time, you have learned the little things that your man likes. Show that you are aware of this and put together a gift basket with a collection of little presents. Pick a container that can be of use to him when all the gifts have been moved, like a tool box or wooden chest box. Wrap it in paper that matches one of his interests, for example an old map for those who enjoy travelling. Fill the basket of box with his favourite candy, cookies or other food. A nice bottle of wine, his favorite beer and other little items he can use for his hobbies such as new sports supplies like golf balls or tennis balls or grilling tools or paintbrushes.
To show your beloved how much you love him, show that you support him in his hobbies and his interests. If your partner is an avid collector, your anniversary gift can simply add to that. Whether he loves paintings by a particular artist or memorabilia from a particular movie, find a similar item to grow his collection. If he loves books, see if there is a forthcoming book by his favorite author and see if you can get a signed copy for him. If he supports a particular sports team, buy him a ticket for a tour of their grounds or ask if he can meet with his favorite sportsman by contacting their public relations department.
Vacation
If you can book a vacation for the two of you, choose a place that he has mentioned in the past, but not yet got to. Alternatively, find a romantic location for your holiday such as Paris, Venice, Hawaii, Las Vegas or any place you both agree fits the bill. This will create a new set of memories for your next anniversary celebration!